The Roaming Wood fired Pizza Truck was created in 2014 by Pizzaiolo Peter Rossignuolo.By using hand-tossed dough, he truly makes authentic thin crust wood fired pizza with only the freshest of ingredients. For Peter the art of pizza making started long ago. During summer family vacations to his hometown in Calabria Italy in the early 70s, his grandmother Giusepina would show him how to prepare the wood fired oven and to make fresh dough and tomato sauce to prepare those amazing pizzas. During high school he had the honor of working for another great pizza maker, John Delduca of Nonna Teresa Pizzeria. This is where he learned his New York style pizza. Combining these two great talents Peter now was able to create his own style of Italian New York Wood Fired Pizza enjoyed by many. Today, mounted on a 1950 International Harvester truck is a Roaming Wood Fired Pizzeria! The imported Italian oven fires up to 800 degrees allowing it to make great-tasting traditional and Artisan Pizza.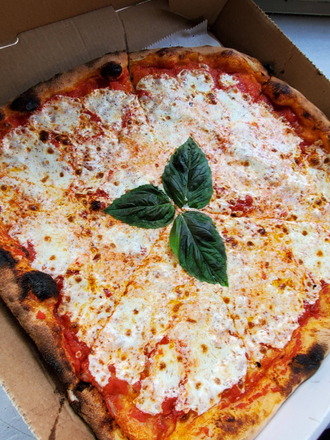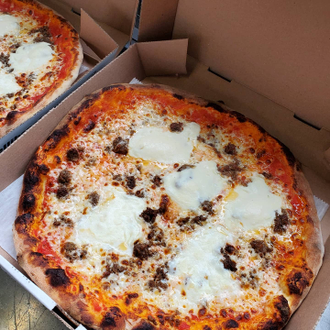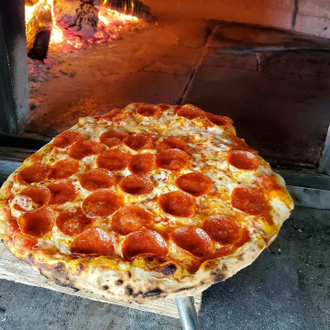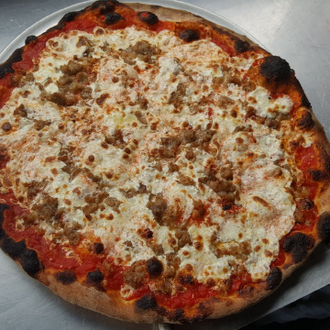 Starting with our own milled flour and 40 years of dough making experience to allowing the dough to rise for 2 to 3 days we created the perfect thin crust dough. We use the best whole milk fresh mozzarella and shredded mozzarella and imported Pecorino Romano chesse. Our Italian tomatoes are top of the line. Toppings are always fresh and high quality.
Join our newsletter for the latest updates.